1957 MG ZB Magnette
Part Two - Paint removal
With a full paint strip well underway we started to discover some interesting repairs, first there was the 2 inches of bog filling the right rear guard. It's hard to show in a photo but you can see split just behind the door, the entire guard was pushed in about 2 inches and rather than panel beat it out it had simply been filled.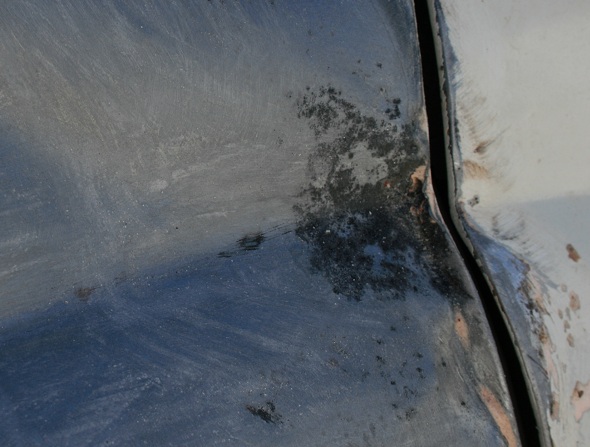 It became clear pretty quickly the repairs to this car over the years had been average at best. The following is just some of what was uncovered.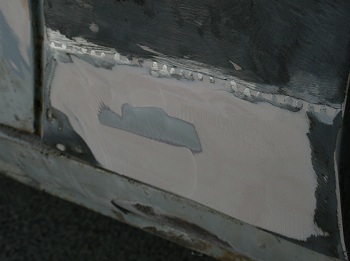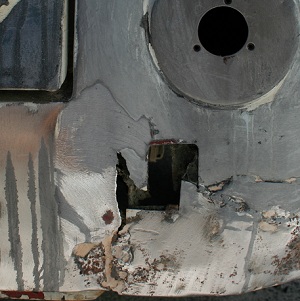 The bog just kept on coming. Graeme actually commented that it would have probably cost them more in bog than it would to have actually fixed it correctly. What is interesting is it must had added a tonne of weight to the car, and magnette's aren't exactly light to start with! The performance must have been stunning.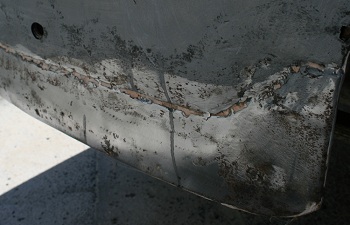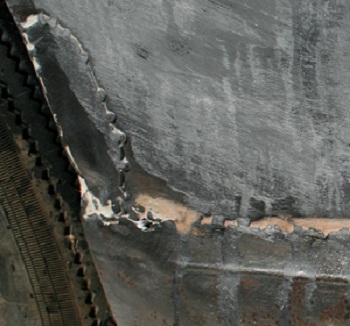 But the best part of all had to be the roof, once the bog was removed it looked just like a golf ball.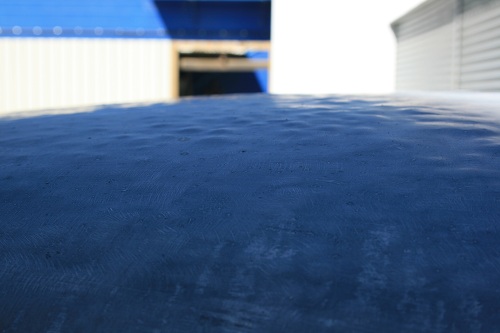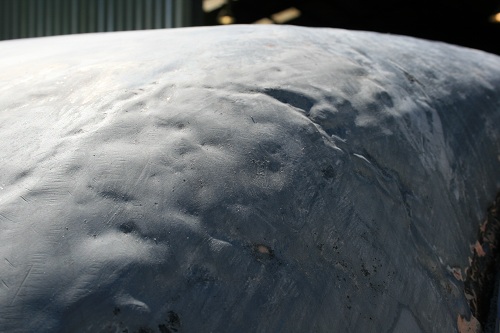 Graeme seemed to remain postive I guess he sees this sort of thing all the time, I on the other hand was a little shocked. I decided to email the prevous owner as his family had owned the car for most of it's life and I thought I might be able to find out what had happened to the old girl. It turns out she had been rolled and at some point the bonnet had flown up, I guess that explains quite a lot.
Still, from a distance it doesn't look to bad.