1957 MG ZB Magnette
Part Three - Repairs
The decision was made to box on with the repairs, so I set to ordering a pile a repair panels from Shortens in the UK (http://www.mgspecs.co.uk) whilst Graeme removed the outer sills, cleaned up the floors to see what we had to work with and started to rebuild the rear guards. It was a few weeks before I could return the car but I wasn't to surprised this time with what was unearthed. As you can see the there was little or no sill left! Still new sills were on their way along with at 1000 pounds with of additional steel, thank god the exchange rate was kind.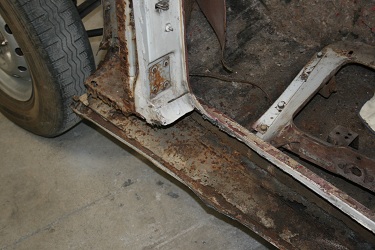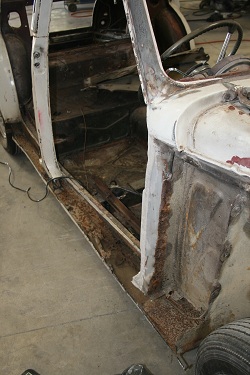 However some forward progress had been made, the bent chassis rail has been straightened.

The rear guards are well on the way to completion.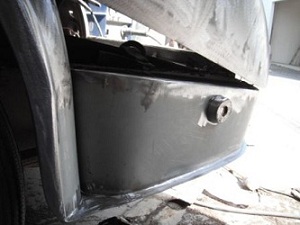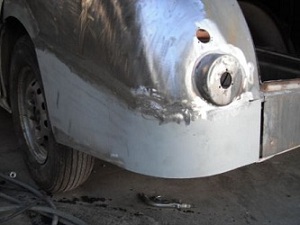 Along we several hours of hammering on the roof!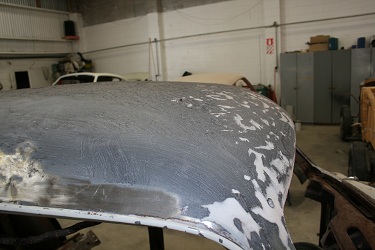 I was then let loose with a plasma cutter (the best tool I have found for removing arm and leg hair!) After a day's work (probably 2 hours' work for a panel beater) I'd removed the last part of the remaining outer sill, the boot floor and the drivers floor. The drivers floor presented some issues as a plasma cutter doesn't work on bog! I discovered that the floor was now made up of piece of flat seal pot riveted to the old floor and then filled with bog! Thank god no one hit anything when this car was on the road the car would have just folded up.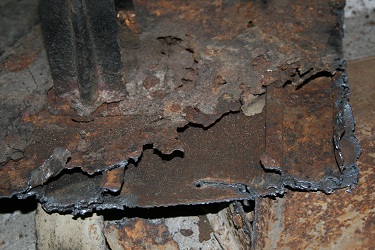 OK, so I'm yet to master a straight lines with the plasma cutter.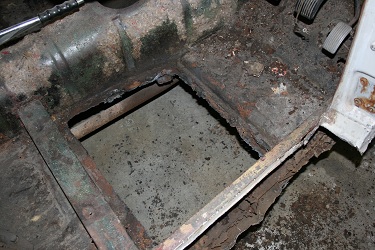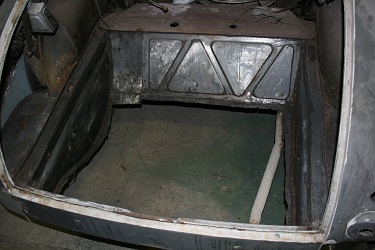 I also removed all the remaining dashboard items and anything else remaining on the firewall.