MG ZA and ZB Magnettes
NZ cars I have stumbled across or have been told about.
The following is a list of cars I have found during my search for a Magnette, the information about these cars has nearly all come from searching the internet and the use of carjam, with a few exceptions. So this is just a consolidation of information already available to everyone, also in no way do I want to distract people from the UK Magnette register (www.magnette.org) this is just and unofficial list of NZ Magenttes. Where possible I will try to make contact with owners to ensure they are happy to have their cars listed here.
As I learn more about the cars, get accurate information and owner's permission I will update accordingly.
Cars Found (25 so far)
1957 MG ZB (Auckland) My ZB nearly fully stripped, see my car blog for more details on it's retoration.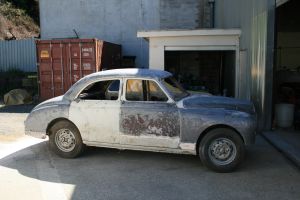 1957 ZB Varitone (Auckland) Found via an internet search, apparently it's driven without WOF or REG!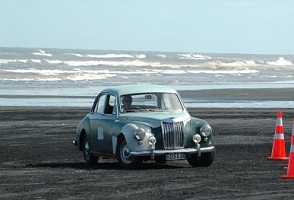 1957 ZB (South Island) Spotted at the 2011 Omaka Classic Fighters Air show, alas I wasn't able to catch up with the owner.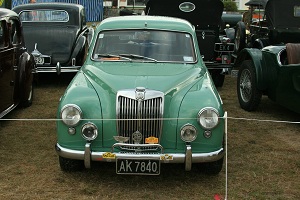 Z (Tauranga) Currently being fitted with a Holden V6 engine and running gear.
2 x Z (Taupo) One under restoration and the other is being used for parts.
2 x ZA's ? (Waipu) Rotting in field, I hope for a visit soon for parts and photos.
1954 ZA Tintop (Timaru) Owned by an Ex Jaffa and well know MGCC member, I had the pleasure of driving this car to a Pre-56 rally. It was supercharged at the time and was a pile of fun to drive.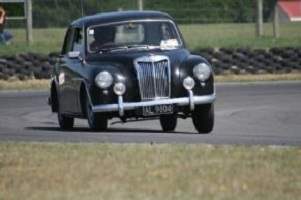 1958 ZB (Dunedin) Owned by Don Heyward, it's sky blue and has only travel 127706 Miles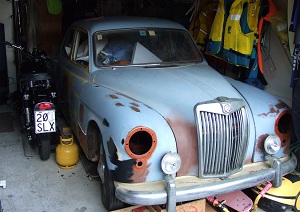 1955 ZA and ZB (Auckland) The ZA is on the road and used often and the ZB is undergoing a restoration, both are woned by a very helpful MGCC member who put me onto my car and gave up a day to help me get it home!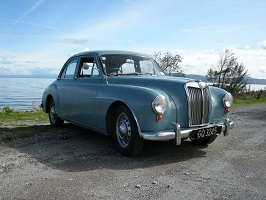 ZB Varitone (Auckland) A wonderful concours car, often seen on MGCC events, also featured in NZ Classic car some years ago.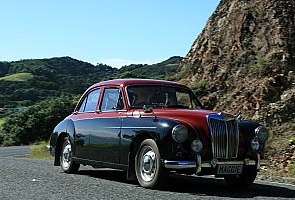 ZB Varitone and ZA (Picton) The Varitone is a lovely car, both are owned by a well know MGCC member.
1954 ZA Tintop (Waikato) Very early car stored in a nice dry shed awaiting restoration.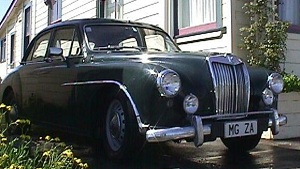 1957 ZB Varitone (Christchuch) Owned by Trevor Ingham, Photo taken at the MGCC National Rally 2012 Masteron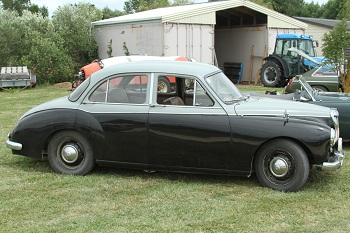 1956 ZA (Auckland) Currently being fitted with a Rover V8, for more details see www.tops.co.nz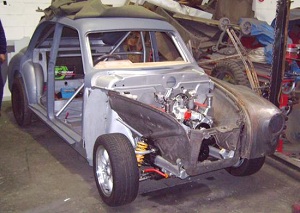 1957 ZB amd 1957 ZB Varitone (Timaru) Both in need of restoration, but the ZB I'm told is well under way.
1958 ZB (Fielding) Originally from Auckland, it's now with a loving owner and undergoing much TLC.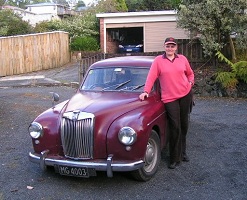 1957 ZB (Christchruch) Owned by Peter Coft "I have known the ZB all of its life and was playing at a school friends house after school one afternoon when his father drove up the drive in it. It was on the 10th Feb 1958 It cost 1214 pounds I have all the purchase documents, its 1st insurance policy, all the relevant brochures, hand book and workshop manual and even the old boys driving licence with the New Vehicle Delivery Record from Dominion Motors stuck inside it"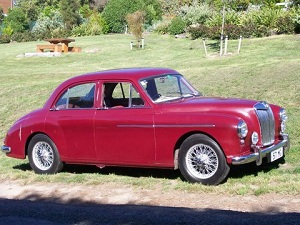 1957 ZA (Whanganui) Set up as a racing car and currently for sale.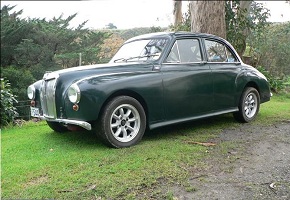 ZA Tintop (Auckland) Owned by Dave Denton. The photo was taken at the Kimber Breakfest run 2011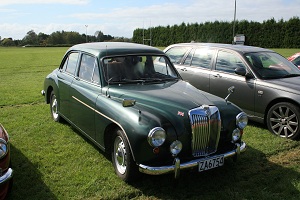 If you have a Z or know of one please let me know. I'd like to know about it even if you don't want it listed here.