1957 MG ZB Magnette
Part Five - a new surprise
Nothing like a quick sandblasting to clean up a car. The untouched interior and firewall we're given a good blasting making the car look great but very quickly showing up the trouble areas of which there are just a few.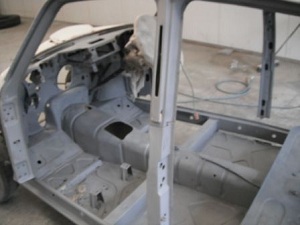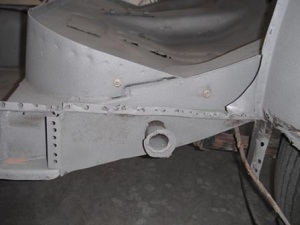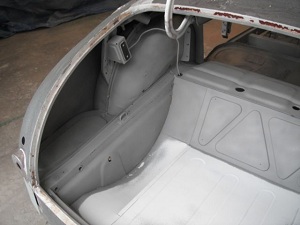 All the clean metal was then coated in epoxy. (Note: The car isn't going to be white, but returned to its original Maroon.)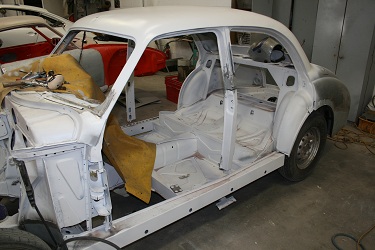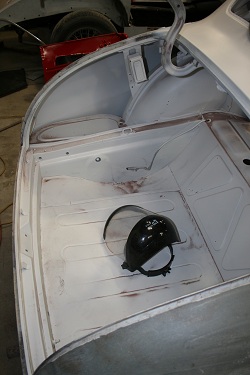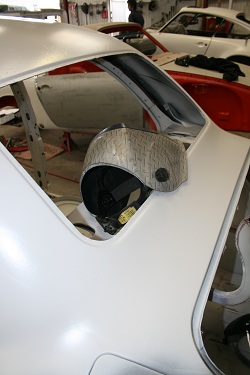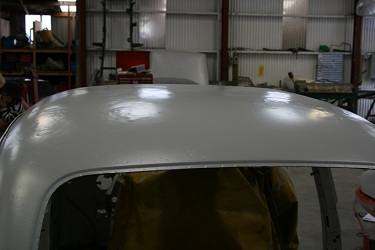 As you can see the roof is now looking much better but Graeme is still keen to hammer it out more. He's also working away on other troublesome areas. Around the windscreen being one example.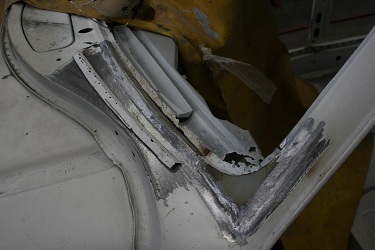 I've not seen the car this year (2012) but work has progressed on the floors, but the latest surprise was the discovery that the inner chassis rails (hidden between the upper footwall and underside panel) basically don't exist and have all but completely rusted away. Again a blessing no-one was trying to drive this car. I'm not sure how much progress there will be in the near future due to ever lacking funds, maybe I should have just brought a new MG6, it might have been cheaper...